#1. Start with a piece of copper pipe and a tight fitting mandrel. Cut the pipe extra long for added stability on the mandrel.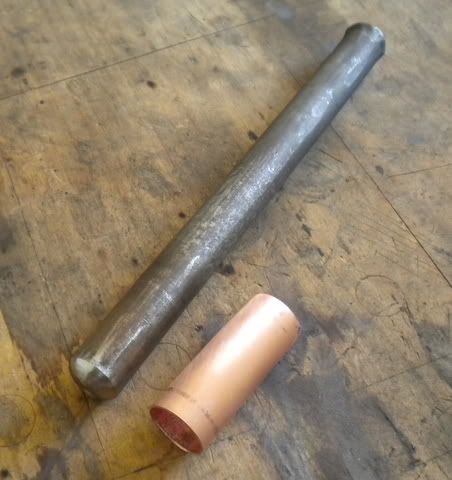 #2. Slide the pipe over the mandrel, leaving a small amount sticking up above the top of the mandrel and forge it over the end. Repeat this process until the desired aperture at the top is reached, annealing the copper as needed.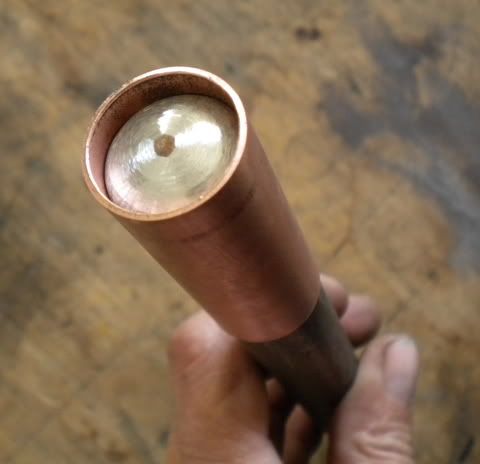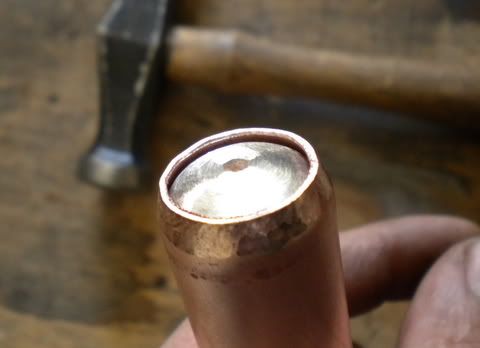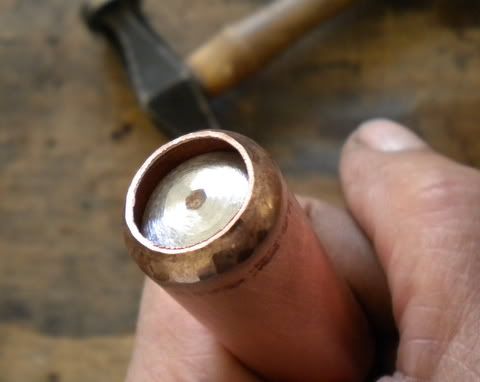 #3. If the ferrule starts to pucker out at the top, bring it back in by using a swedge block and planishing hammer.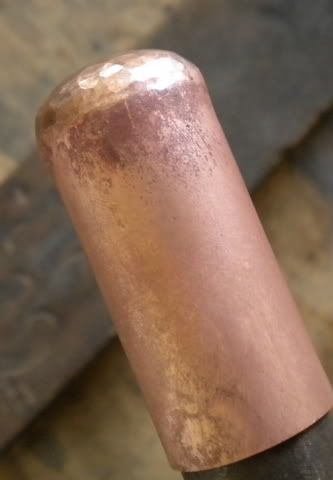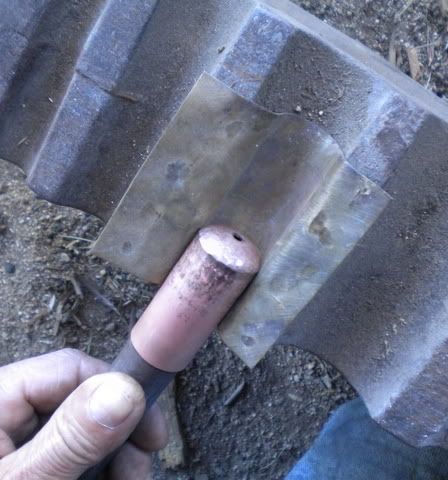 #4. Once the ferrule is trued up it can be cut to length with a jewelers saw.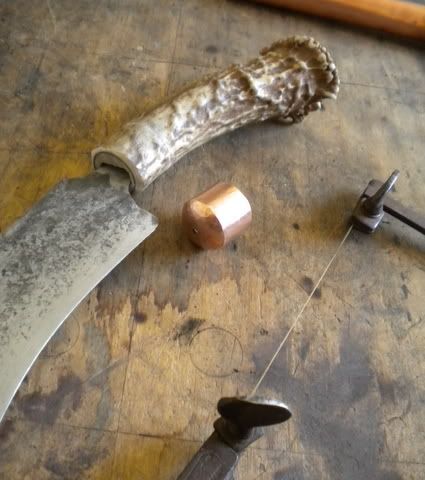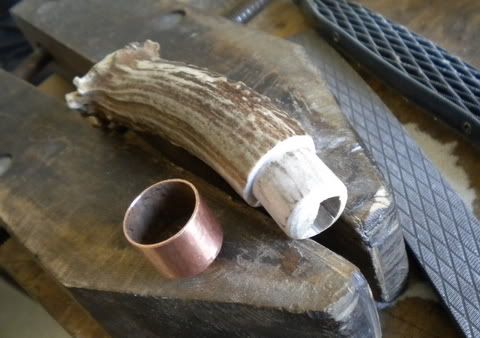 #5. For extra strength, reinforcement and decoration, rings can be added by silver brazing them in place.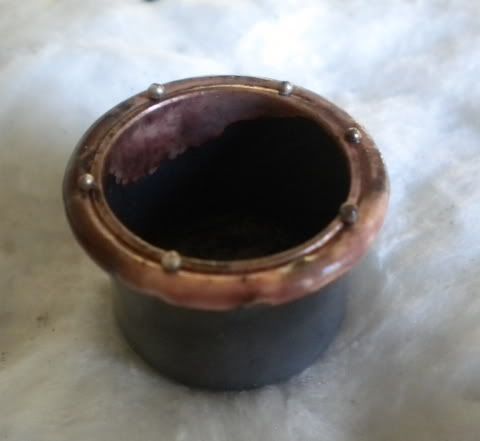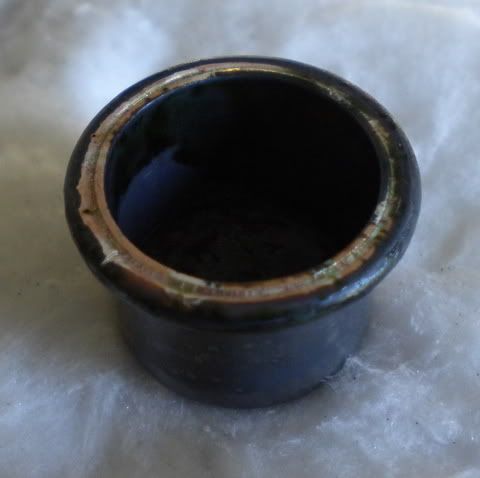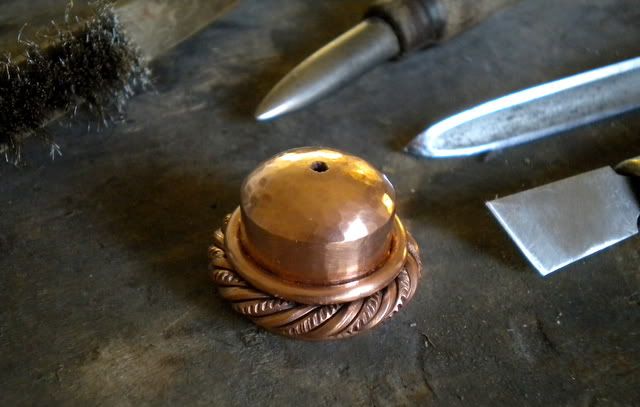 #6. Lastly, a slot is filed in the top to fit the tang of the knife on this style with a "closed top". This style looks nice and also prevents the ferrule from rotating or turning.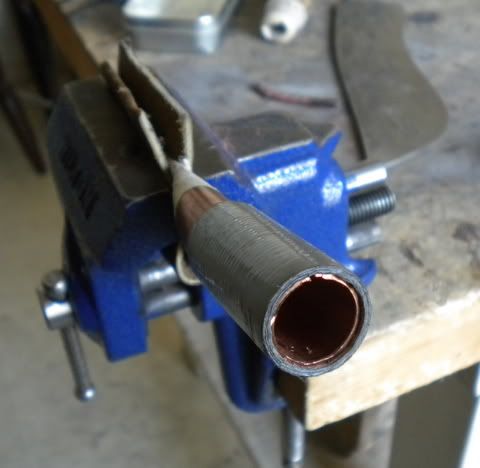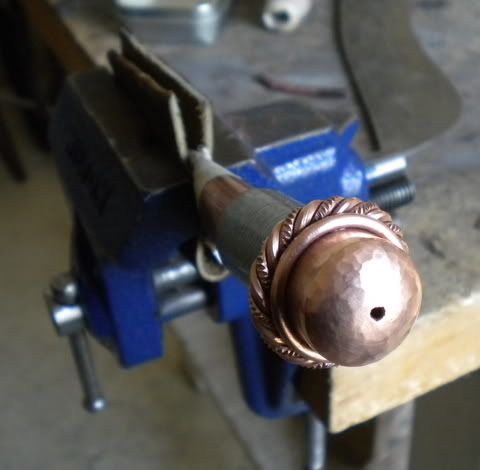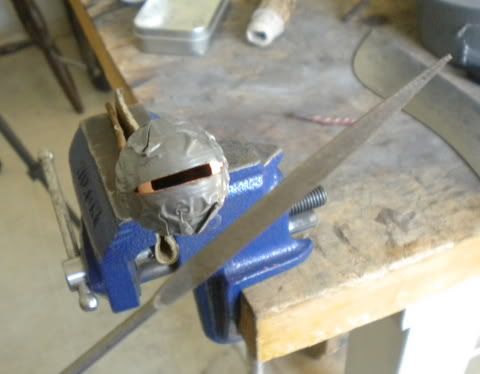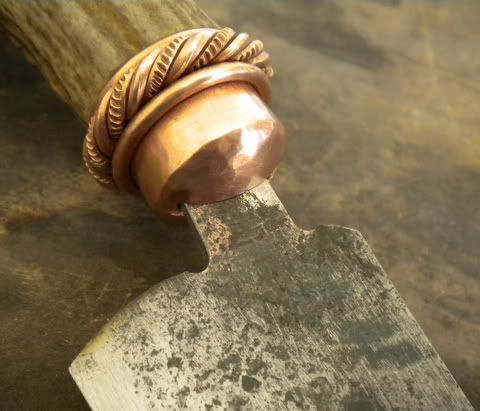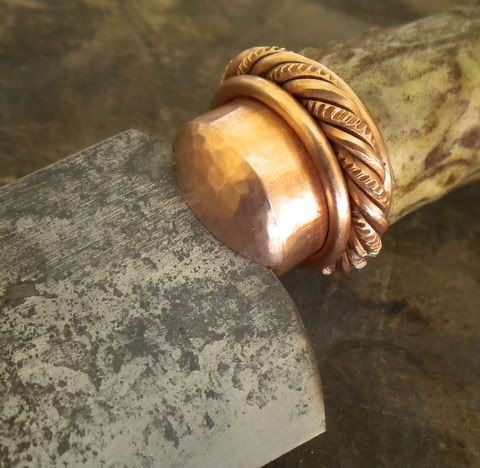 Here's a couple shots of the finished knife.