I needed to cast an ingot to make some half round stock for a knife with a reticulated silver handle I recently made. I used a simple cope and drag system and Pro-Craft fine grained premixed casting sand (reusable).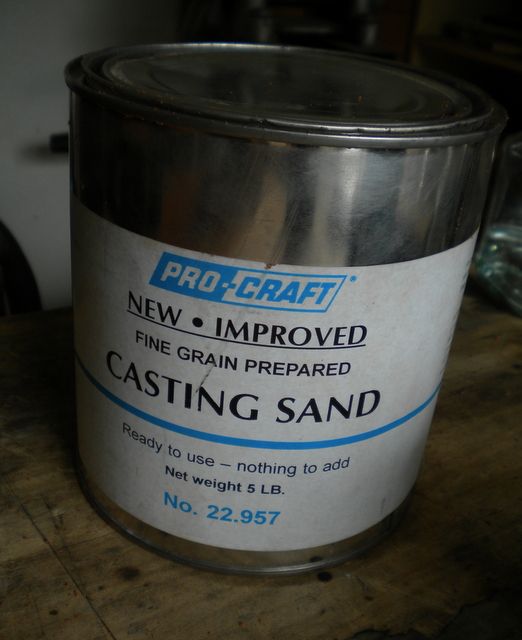 #1. For the form I used a round pencil.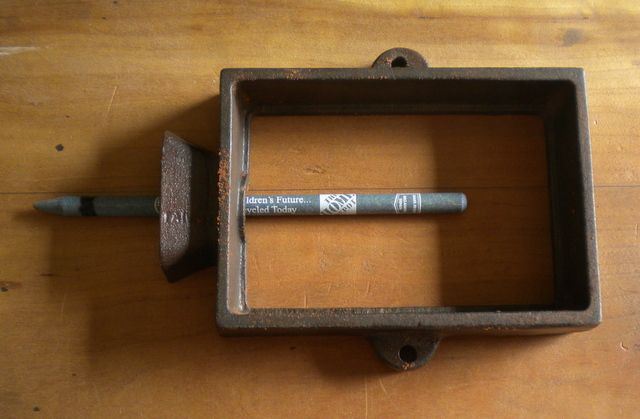 #2. Packed the sand in one side, then put the other side on and packed the sand in.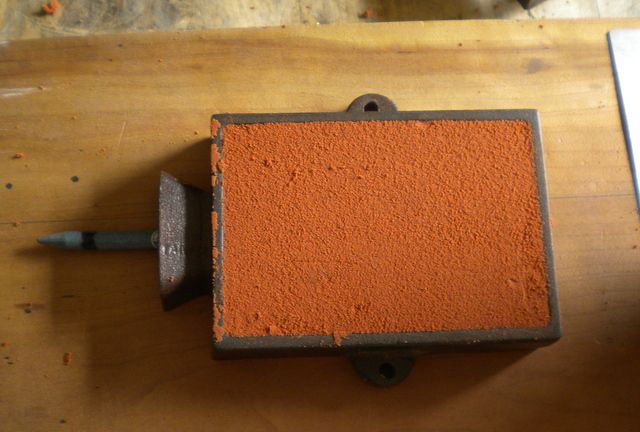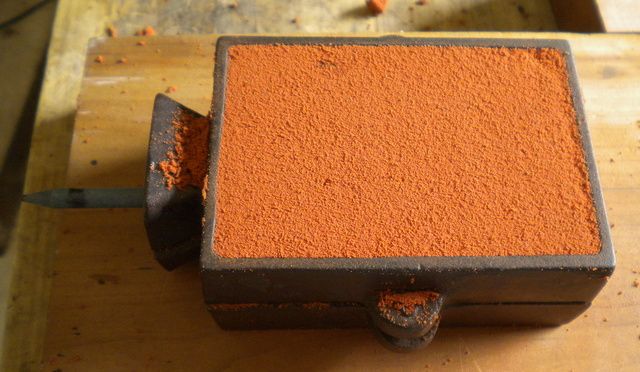 #3. Pulled the pencil out and stood it up with a Jorgensen clamp.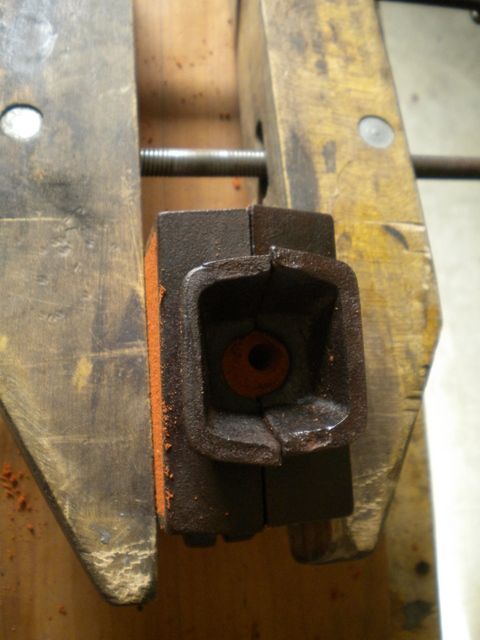 #4. Melted the silver with a BernzOmatic Mapp gas torch, then grabbed the melting dish with some tongs and poured it in.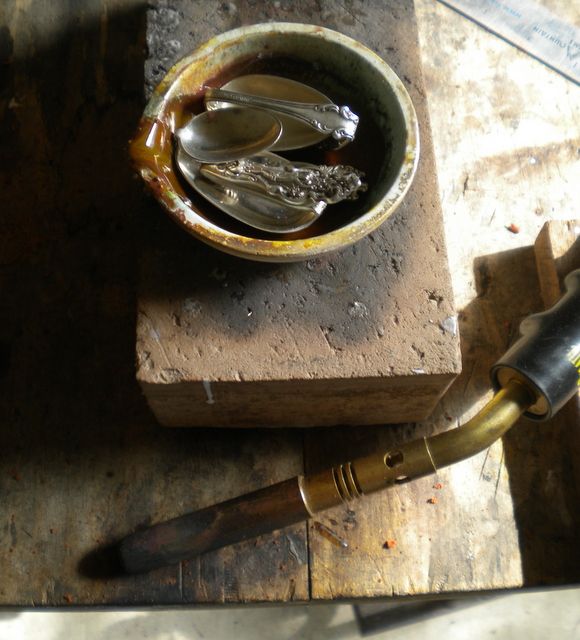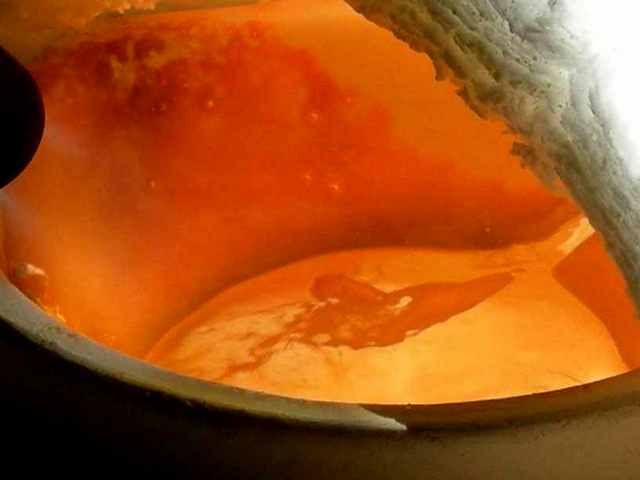 #5. Once it cooled, I took it apart and removed the ingot.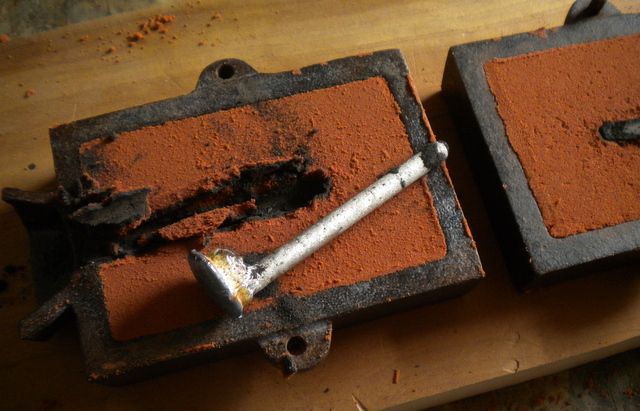 #6. After that, I just cut the top off, did some rolling and forging to make the half round stock.
I used the half round stock for the bands that separate the reticulated silver pieces on the handle.