A simple way to dress up a blade and make a nice transition into the guard.
#1. Notch silver with a corner of a square needle file.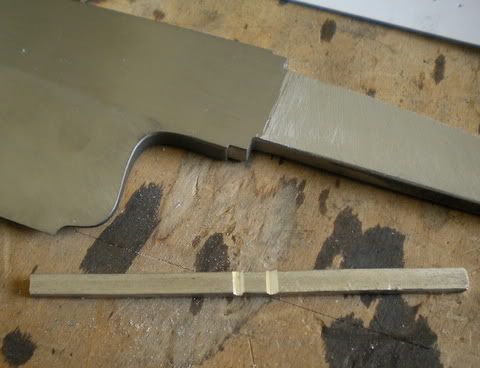 #2. Bend at notches.
#3. Flux and solder. (high temp., silver solder granules and Wolverine Ultra Flux silver brazing flux)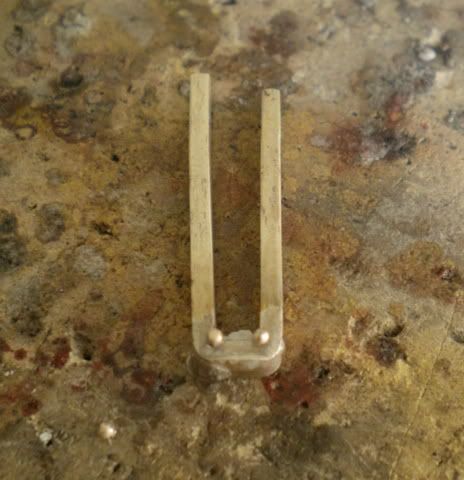 #4. Check fit.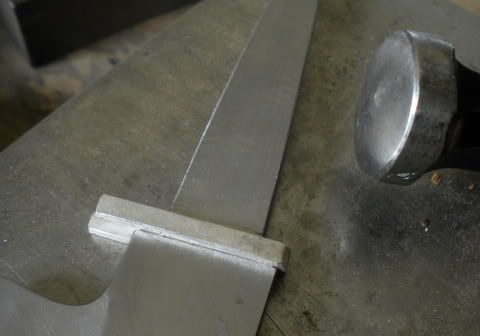 #5. Solder end piece in.
#6. Trim.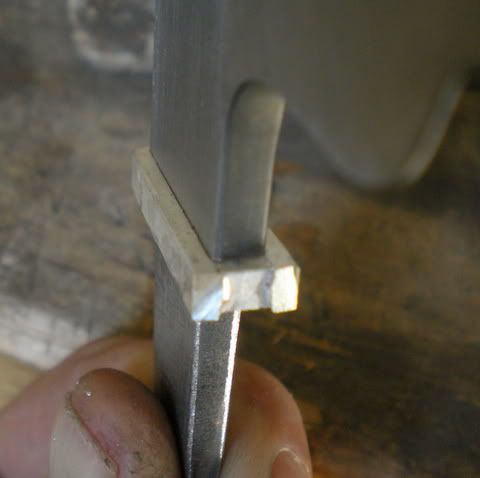 #7. File and clean up.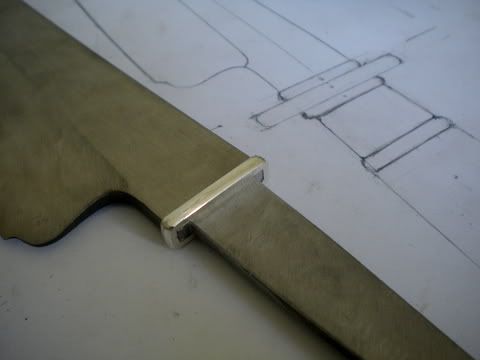 #8. Here's a couple shots of the finished knife.