These are fun. I use them on the ends of blacksmith knives a lot, to add detail and give the knives a bit of character.
(Note: All steps are done hot, though not shown in the pix.)
#1. Forge all four corners in on one end, tapering and blending into the length of the bar.
#2. Shoulder the end over the edge of the anvil to form the brow and snout.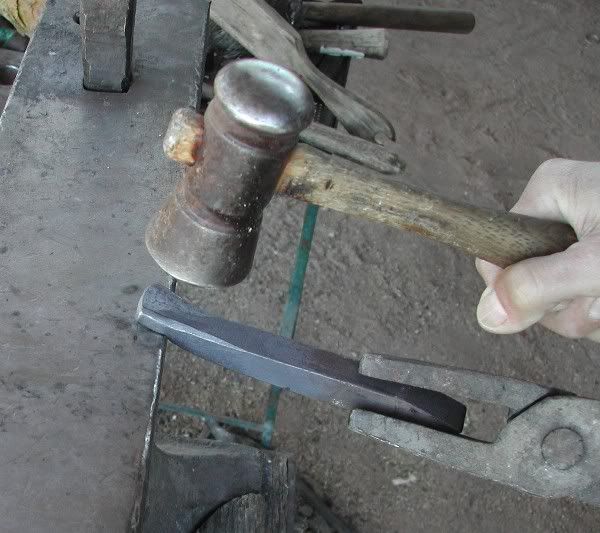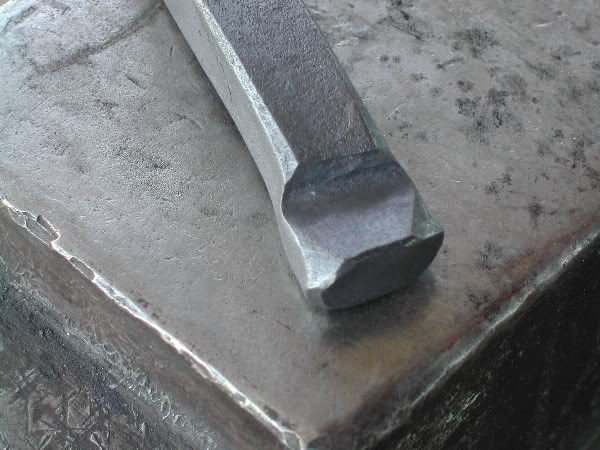 #3. Punch the eyes.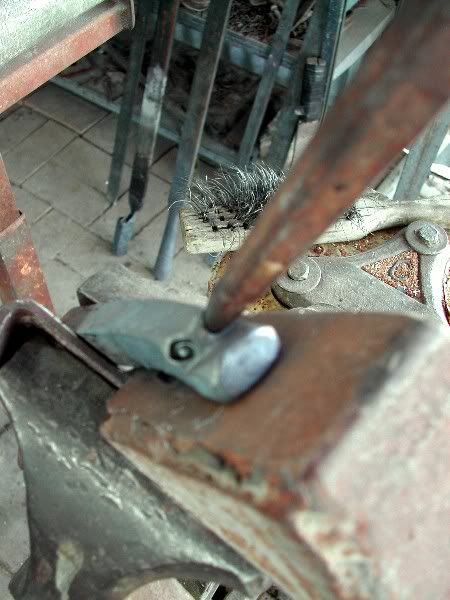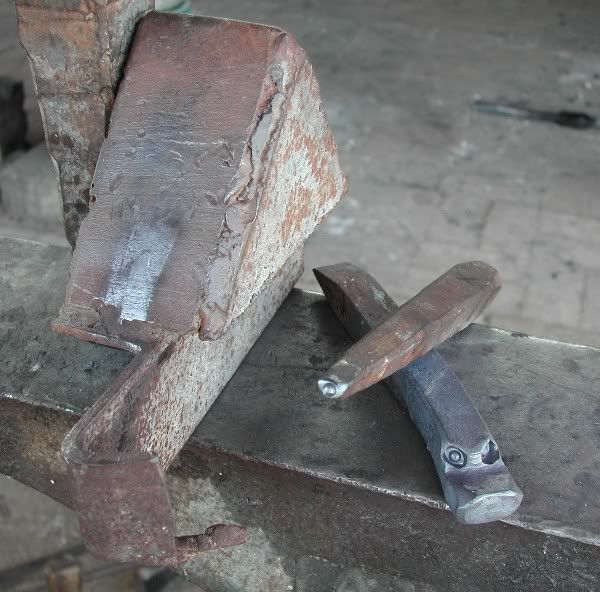 #4 and #5. Punch the nostrils with an oval punch and cut a slit for the mouth with a slightly curved chisel.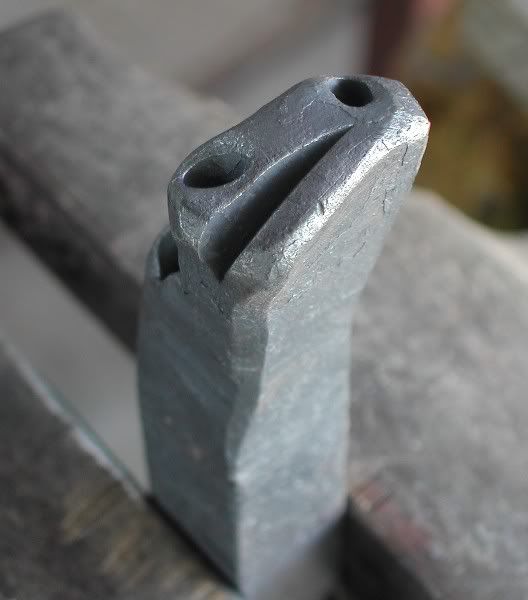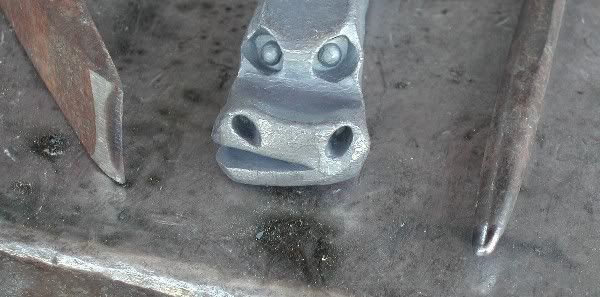 #6. Make an indentation for the teeth with a flat faced punch.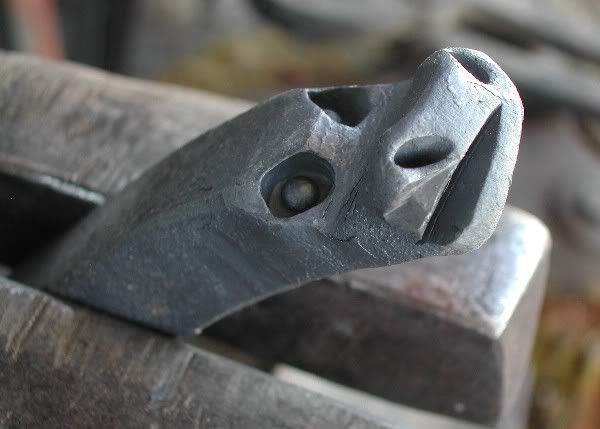 #7. Punch the spaces between the teeth with a slightly curved chisel and wire bush to clean up.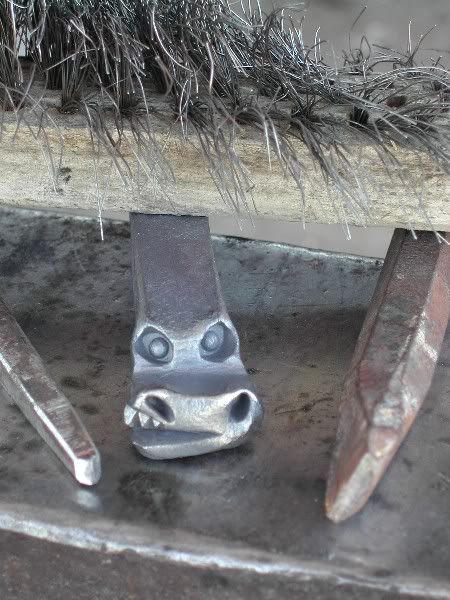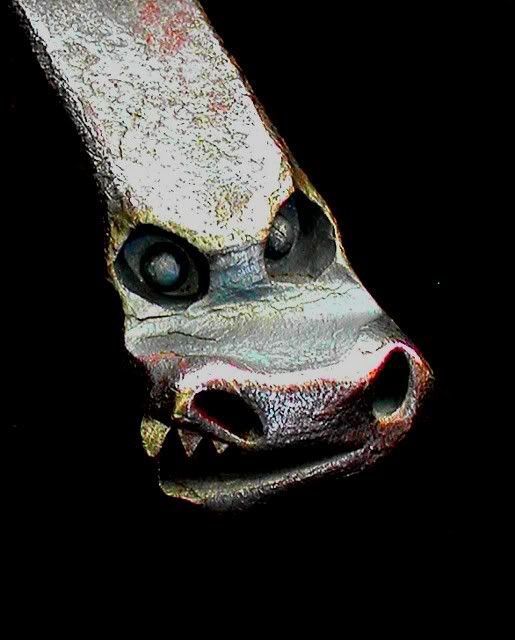 Here's an example of one of my blacksmith knives with an "ugly" on the end.