SINGLE STRAND TECHNIQUES
These types of decorative twists can be used to add detail on knives, jewelry and metalsmithing projects.
#1. In this example, I'm starting with square wire and running it through a rolling mill to change the cross section a bit,… pushing two corners out.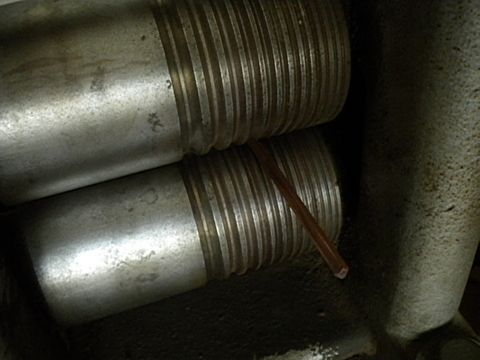 #2. Texture the two opposite corners that haven't been raised, with a sharp faced hammer.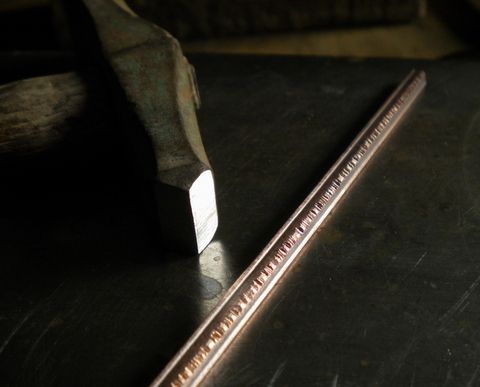 #3. Grab one end of the piece in a vice and the other with a pair of parallel jaw pliers.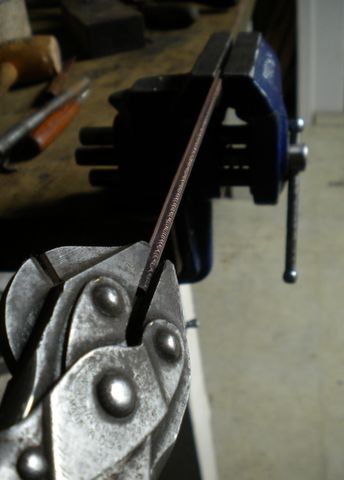 #4. Twist the piece until the desired "tightness" is achieved, annealing the copper as needed.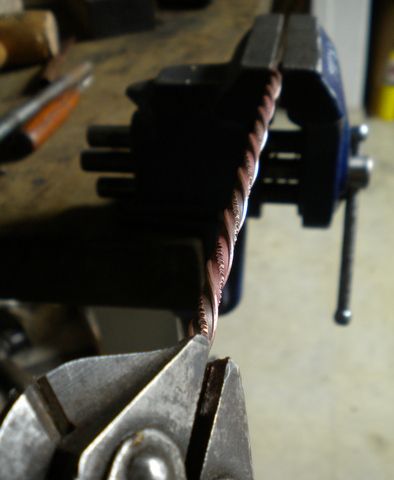 Note: To anneal the copper wire, heat it to a cherry red and quench it in water.
TWIST VARIATIONS
Update 8/24/2012
These are essentially the same, but the raised corners are textured instead of the un-raised corners.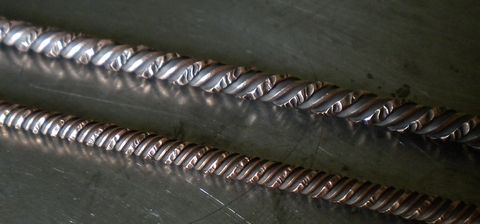 This example is from ordinary square wire, and can be done without the rolling mill. Grooves are chiseled down the sides and two opposing corners are textured with a checkering file.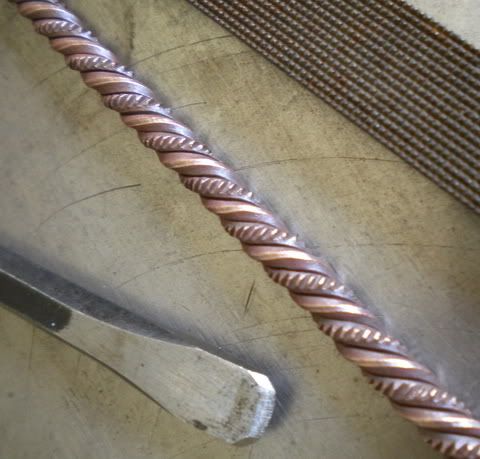 Here's an example of a decorative copper twist used on a knife ferrule.