MULTIPLE STRAND TECHNIQUE
Back in August I showed how to make a decorative twist on copper wire using a single strand. The twisting technique I'm using itself is the same, except I'm using sterling silver and multiple strands this time.
#1. In this example I'm starting with four strands, two square, one round and one pre-twisted from two smaller strands.
#2. Use a piece of copper or silver wire to secure the wires in position on the ends.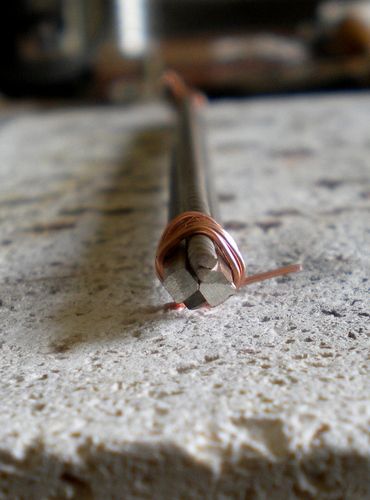 #3. Silver braze the ends so that the wires don't slip or shift during the twisting and pickle the piece.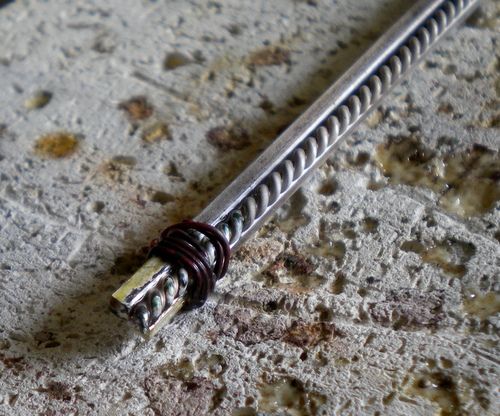 #4. Twist the wires, annealing them as needed and wire brush for luster.
Detail of a twisted silver wire ring applied to a cougar femur knife handle.